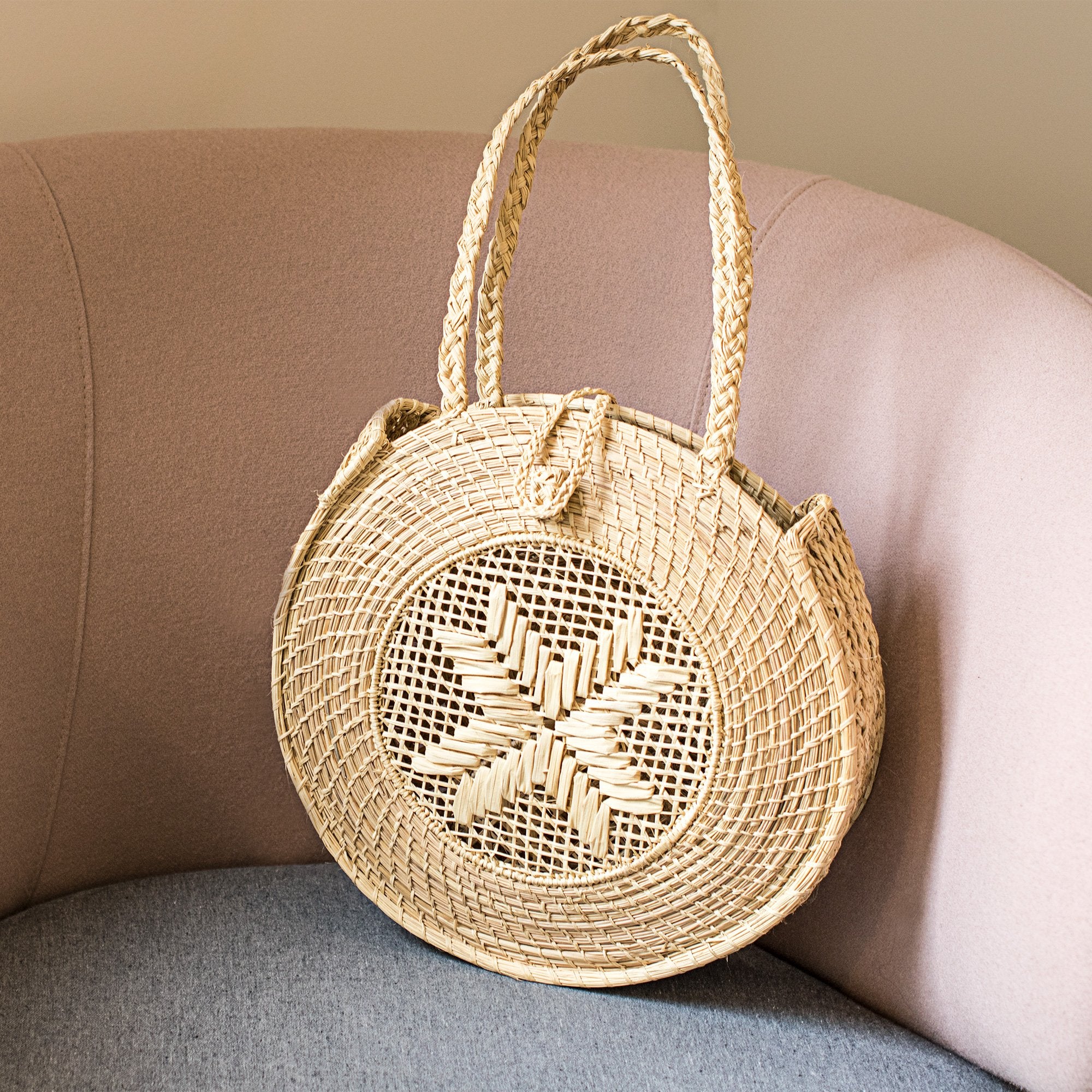 Circle Star straw shoulder bag
Sold Out
Vintage-inspired style, round shaped bag to carry your sun bath essentials at the beach, travel and explore a new city, perfect for a picnic or any use to complete your summer style.
This straw shoulder bag is handwoven in Colombia, there might be variations in size and colour and subtle imperfections adding to its character and unique appeal.
- Circle bag xx cm diameter
- Strap xx cm
- Natural materials: Straw
- Unlined interior
- Wipe clean
- Handmade in Colombia.